Tibet and the adjacent regions - trade routes in the 19th c.
http://www.ciolek.com/WWWVLPages/TibPages/tibet-map-1897.html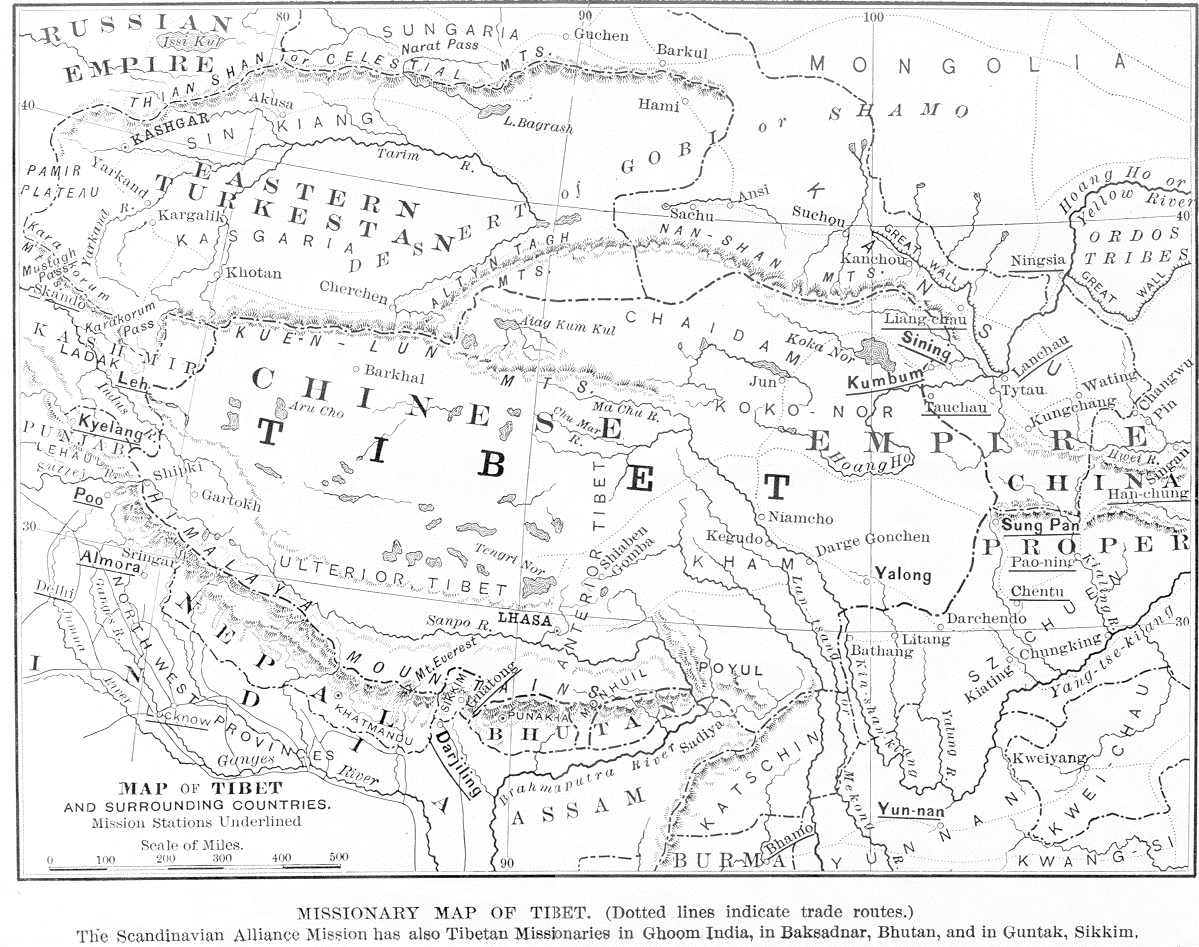 Shaw, F. Becker. 1897. Missionary Map of Tibet (dotted lines indicate trade routes) / The Scandinavian Alliance Mission has also Tibetan Missionaries in Ghoom, India, in Baksadnar, Bhutan, and in Guntak, Sikkim. In: "The Siege of Tibet," The Missionary Review of the World, vol. X (n.s), February 1897, pp. 91-95 (The Map is printed opposite p. 92).
---
Please note that the above details were correct on the day this post was published. To suggest an update, please email the site's editor at tmciolek@ciolek.com
---